Use our thorough list of Friction Material manufacturers and suppliers in Arkansas to examine and sort top Friction Material manufacturers with previews of ads and detailed descriptions of each product. Any Friction Material manufacturers can provide friction material and products to meet your companies specific qualifications. An easy connection to reach Friction Material manufacturers through our fast request for quote form is provided as well. This source is right for you whether it's for brake lining, brake shoes, friction desk or any other friction material needs.
Leading Friction Material Manufacturers
↓
Scroll
Companies Serving Near Arkansas
St. Louis, MO
|
800-325-9808
For more than 100 years, GMP Metal Products has offered full-service metal fabrication for the construction, off-highway, agricultural ordinance and appliance industries. Call us with your high-quality sheet metal forming, sheet metal stamping and deep draw stamping needs.
$$$
Humble, TX
|
281-441-9420
Brake bands, brake blocks, clutches, clutch parts and brake rims are available through American Friction. We have large inventories and top-quality products. We can even custom manufacture brake bands, install brake lining and rebuild your clutch. Call us today for your friction material needs.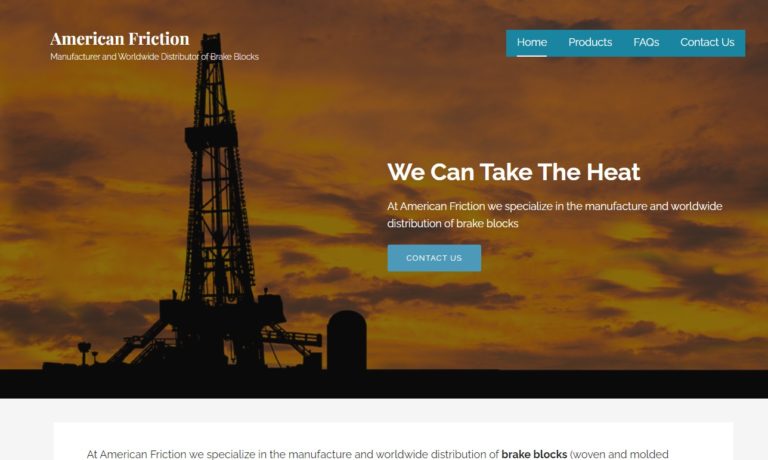 $$$