Use our thorough list of Friction Material manufacturers and suppliers in Connecticut to examine and sort top Friction Material manufacturers with previews of ads and detailed descriptions of each product. Any Friction Material manufacturers can provide friction material and products to meet your companies specific qualifications. An easy connection to reach Friction Material manufacturers through our fast request for quote form is provided as well. This source is right for you whether it's for brake lining, brake shoes, friction desk or any other friction material needs.
Leading Friction Material Manufacturers
Portland, CT
|
860-342-2001
As a complete friction materials company you can send us your custom fabrication, bonding, relining, riveting, brake lining or clutch assembly questions and we will provide you with fast & competitive quotes. At All Frictions we understand the importance of finding reliable, timely & cost-effective solutions for your friction material problems and that is why strive for 100% customer satisfaction.
$$$
Canton, CT
|
800-569-1291
For more than 60 years Clutch Engineering has been a distributor in industrial power transmissions. Our specialties are in brakes & clutches, flexible couplings, universal joints & driveshafts, and friction materials. With our expert team and determination, we strive to exceed the consumer's expectations.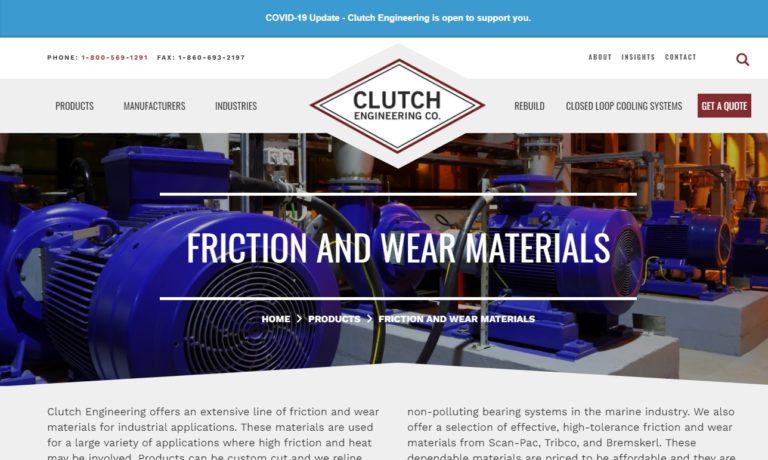 $$$
Companies Serving Near Connecticut